Pekanbaru Mall Full of Discount
Monica
Tuesday, Jul 07, 2020 | 02:20 pm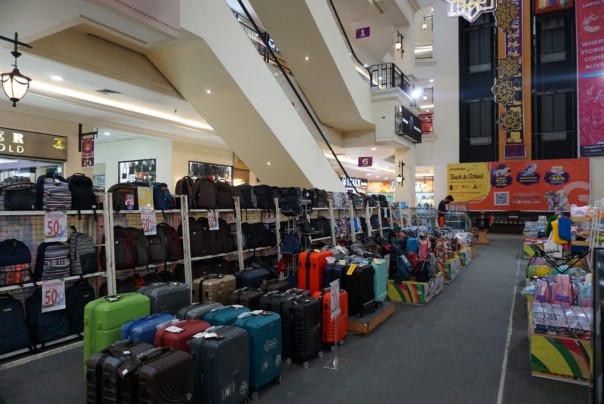 Pekanbaru Mall
News24xx.com - Pekanbaru Mall (MP) until on 12 July 2020, held a Back to School, fashion, automotive and calligraphy bazaar which took place on the ground floor. Promos ranging from special discounts up to 50% for stationery and school supplies, Complete School Supplies Learning Packages starting from 269.000 IDR, textbooks up to 40% discount, special prices for medical devices, 70% discount for luggage, and cheap book bazaars starting from 5.000 IDR up to 30.000 IDR only.
"On July 06, there was a special 74.000 IDR discount for BNI debit and credit card transactions," said Corporate Secretary of PT Bima Sakti Pertiwi Tbk (Pekanbaru Mall) Riza Budi on Tuesday, July 07, 2020.
Read more: Price of Cayenne pepper in Pekanbaru


During the month of July there was an Indonesian Red Cross post in the corridor on the ground floor of Pekanbaru Mall, open at 01.00 PM - 07.00 PM at West Indonesia Time for visitors who want blood donation.

"There is also the MP sustenance program, which has entered the V period starting on July 01 until October 31, 2020," he concluded.
---
---