Tragic, a pet dog jumped to its death after the owner died
Devi
Monday, Jul 06, 2020 | 04:12 pm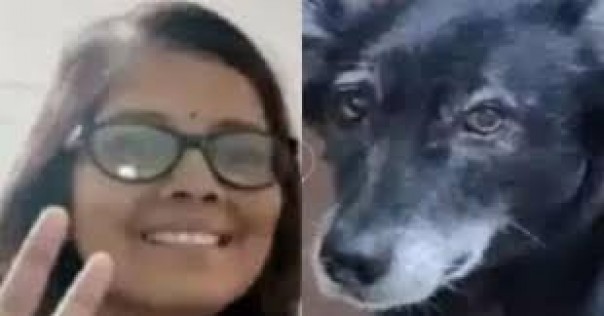 Tragic, a pet dog jumped to its death after the owner died
News24xx.com - Dogs' loyalty towards their owners is a known fact. However, in a tragic incident, a pet dog jumped to its death after the woman doctor who had rescued it years ago died.
The incident was reported from the Barra-2 area of Kanpur.
Dr. Anita Raj Singh, joint director, health, and a resident in the area had found the dog 12 years ago in a pitiful condition. She adopted her and reared it back to health; she was named Jaya.
Read more: Attack of Racism; Give Salute in the style of Nazis and Despicable Black Man, Married Wives Arrested


According to the report, the puppy's mother had abandoned her near Ursula Horsman Hospital soon after giving birth. Dr. Anita had brought her home.
"It was extremely thin and weak. My mother treated the puppy with the utmost care and it survived. We adopted her and she became a family member," TOI quoted Tejas, son of Dr. Anita, as saying.
About his mother's condition, he said, "My mother developed a kidney ailment and was unwell for the past few months. She was undergoing treatment at a city hospital, where she breathed her last on Wednesday."
According to Tejas as soon as his mother's body was brought home, Jaya started barking and wailing. Unable to handle the grief she went upstairs and jumped from the fourth floor. She was rushed to the vet but declared brought dead.
Read more: Revealed! It turns out that this is the origin of the ammonium nitrate that caused the big explosion in Beirut
Jaya was reportedly depressed ever since Anita was admitted to the hospital and did not even eat properly.
The family buried the dog near the house after Dr. Anita's cremation.
---
---