Jokowi Prepares to Apply New Normal, Rizal Ramli Compare with the Last Time of Soeharto's Leadership
Mia
Wednesday, May 27, 2020 | 10:48 pm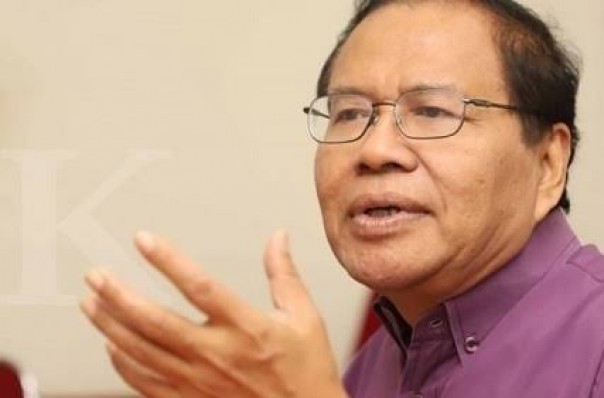 (Rizal Ramli )
President Joko Widodo's plan to implement New Normal procedures in the midst of the Corona virus pandemic continues to be highlighted.
One of them, came from senior economist Rizal Ramli.
He compared the current Jokowi era with the end of the New Order period under the permission of former Indonesian President Soeharto.
In his tweet on Twitter, Rizal assessed that the policy adopted by the Jokowi government had created a 'gaping hole' in the midst of the people in the country.
Read more: Viral Story of an old woman in Indramayu who almost died as a result of being wrapped around and sprayed by a cobra


Because, Rizal assesses that the current condition of the community is increasingly uneasy because of the impact arising from the Corona virus outbreak.
Rizal then compared the events that happened ahead of the 1998 reform period.
Reported by Viva, on Wednesday, May 27, 2020, in a tweet sent from his personal Twitter account, @RamliRizal, revealed a picture in the 1998 political crisis facing former President Soeharto compared to the current situation.
"At the end of May 1998, President Soeharto had two choices: to force continued power, the victims of the people would multiply. Finally Suharto chose the path of statesmen, sacrificed his ego, so that the victims of the people did not increase. If it happens today, what choice will be taken? ? " the tweet.
"President Sukarno, Habibie and Abdurrahman faced the dialema. Forcing to continue to rule, there were huge victims of the people. All of the great leaders finally chose to take the path of statesmen by resigning. I suppose that happened today amid extraordinary incapacity, what happened? " he explained.
Citizens also responded to Rizal Ramli's tweet. There are pros, but there are also cons.
"The current leader does not have the capacity as the leader of the country, sir. Be the leader because of fraudulent system. Maybe he also does not know the consequences of the plintut statement which will cause chaos for the people. So how could he resign," wrote the @totokjulianto account response. .
"Which people are messy ...? Most people who don't like jokowi ... is it right? said the account @ Abhiemicoe2. ***
---
---