The Regional Revenue Agency sets a target of this from the United Nations, Until the end of the year
Mia
Thursday, Dec 12, 2019 | 12:00 pm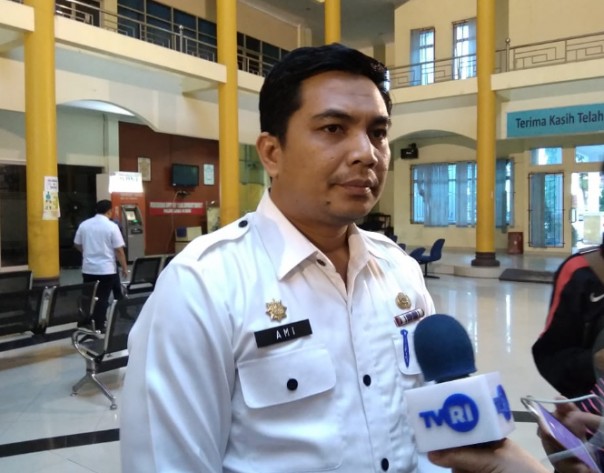 (Head of Pekanbaru City Bapenda, Zulhelmi Arifin (R24 / Int))
(PEKANBARU) - Land and Building Tax (PBB) Regional Revenue Agency (Bapenda) Pekanbaru City has reached Rp124 billion. Bapenda is only need IDR 6 billion more to reach the target.
Head of Pekanbaru City Bapenda Zulhelmi Arifin, Wednesday (11/12/2019), said this year's tax achievement is higher than previous years. Although he acknowledged that revenue had not yet reached the target set by the government.
"There are taxes that we cannot predict. So, we are still waiting until the end of this year," he said.
Read more: Hotspots in Riau Region


The unpredictable tax is the Cost of Acquisition of Rights to Land and Buildings (BPHTB). Until yesterday, revenues from BPHTB surged unexpectedly.
In contrast to the UN which has determined the nominal tax that must be paid annually by taxpayers. UN revenues were only around IDR66 billion in the previous years.
"At present, the United Nations has reached Rp124 billion. Almost double compared to last year," said Ami, her nickname.
It is hoped that the United Nations target of Rp130 ??billion will be reached by the end of this year. For BPHTB, Bapenda also hopes that there will be big transactions ahead of the end of 2019. (R24 / Put)
---
---