Saudi Military Personnel Recklessly Attacked US Navy Base Alone, 3 People Killed
Citra
Sunday, Dec 08, 2019 | 05:51 pm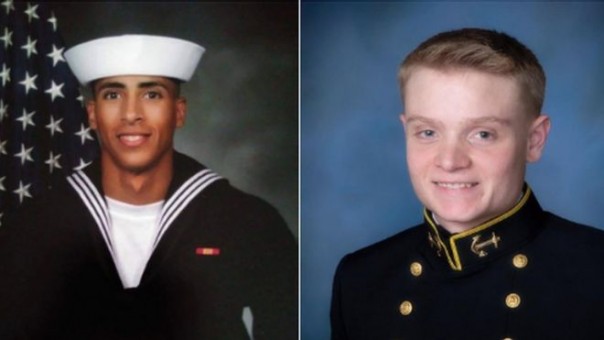 The victims
Daring action carried out by a man from Saudi who attacked the United States Navy base in Florida, Friday (06 Dec) local time. The man is known to be a second lieutenant in the Saudi Air Force. Strangely, the man plays a number of videos of mass shooting before the action.
Mohammed Alshamrani - who underwent training at the Pensacola Navy Base - killed three sailors before he was shot dead.
The US Navy called sailors "showing extraordinary heroism and courage in the face of crime".
The three victims were named Joshua Kaleb Watson, 23, Mohammed Sameh Haitham, 19, and Cameron Scott Walters, 21.
Read more: Attack of Racism; Give Salute in the style of Nazis and Despicable Black Man, Married Wives Arrested


However, US Defense Secretary Mark Esper said he had not labeled the incident an act of "terrorism".
Speaking before participants at the Reagan National Defense Forum in California, Esper stressed that investigators must be given time to carry out their work.
Later, US President Donald Trump promised to review foreign military training programs in the US. More than 850 Saudis are reported to be in the US in the context of these activities.
NEWS24XX.COM/CTR

---
---