759 Cysts were Taken From the Stomach of a 29-Year-Old Female Patient at Chennai Hospital, This is the Cause
Citra
Friday, Dec 06, 2019 | 10:18 am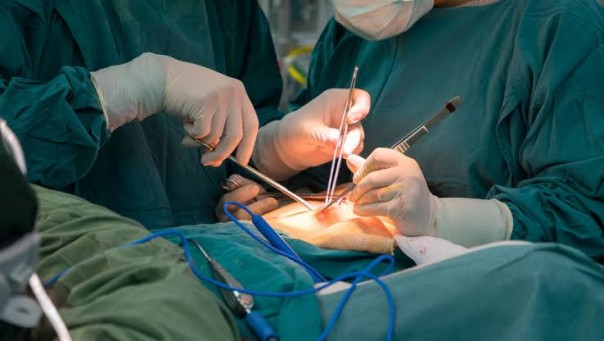 Photo : Internet
In a rare operation, surgeons at Saveetha Medical College and Hospitals have removed 759 cysts from the stomach of a 29-year-old female patient. The poor woman is suffering from peritoneal hydatid disease, said a senior doctor.
Doctors say the disease is very common in areas where there are many dogs and sheep. This disease infects humans due to contaminated water and lack of personal hygiene.
On Wednesday, B.S. Sundaravadanan, professor, General Surgery, said a female patient had come to the hospital with severe stomach pain and distension for more than three months.
"The patient cannot take normal food. He usually vomits immediately after eating. Abdominal ultrasonography shows several cystic lesions in the peritoneal and CT scan shows four very large cysts occupying about 50 percent of the abdominal cavity," Sundaravadanan said.
The maternal cyst is very large and there are many smaller cysts in the patient's abdomen. With these indications, doctors believe in the presence of peritoneal hydatid disease in the patient's stomach.
He said the cyst was a benign cyst. However, it has begun to attack the liver, portal vein, bile duct, left kidney, large intestine, bladder, and large blood vessels in the patient's right lower limb.
This makes the operation complex, because the cyst containing the liquid is very dangerous and must be removed without piercing it. Fluid in the cyst can be a killer, said the doctor.
Read more: Attack of Racism; Give Salute in the style of Nazis and Despicable Black Man, Married Wives Arrested


According to doctors, each large cyst is opened individually and the size of a different child's cyst is carefully removed without a single cyst rupture. The cyst wall has been completely removed from the surrounding structure with extreme care.
Saveetha Rajesh, Director, Saveetha Medical College and Hospital, said that the total number of child cysts reached 759 cysts. This is perhaps one of the rarest of them in history. Hydatid disease is endemic in Tamil Nadu and Andhra Pradesh.
According to the doctors, the operation took about four and a half hours and the patient was discharged eight days after being treated with a prescription drug to prevent recurrence.
The doctors added that proper hygiene of pets such as dogs must be maintained.
NEWS24XX.COM/CTR
---
---