Riau DPRD Special Committee (Pansus) Finalize the Draft Regional Regulation (Ranperda) Integrity Culture
RIKI ARIYANTO
Thursday, May 16, 2019 | 11:56 am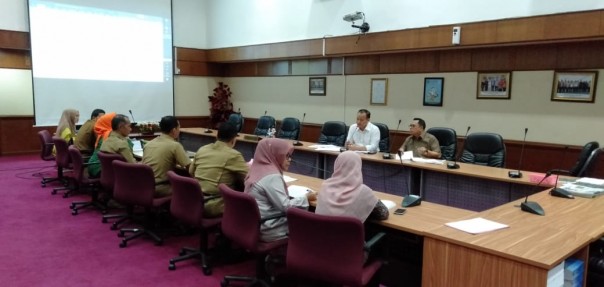 Photo
News24xx.com - DPRD Special Committee (Pansus) of Riau is currently finalizing the Draft Regional Regulation (Regional Regulation) Culture of integrity proposed by the Riau provincial government executive.
A member of the Special Committee for the Integrity Culture Regulations, Taufik Arrakhman, said that the target of the Ranperda would make the integrity of state employees in the Riau Provincial Government even better in the future.
"A culture of integrity is created when everyone in the workplace is honestly responsible for contributions, performance, productivity, ethics, manners, courtesy; obedience to rules, policies, systems, and leadership," said Taufik when conducting hearings with officials human resource development agency (BPSDM). Monday May 13, 2019.
In the completion of this regional regulation, the special committee itself has made work visits to agencies that have implemented integrity in their work environment.
"There are several places where we conduct studies such as in one ministry, they have built a culture of integrity in their work environment, because what we are managing will later become a culture and habit," he explained.
Therefore, he hopes that the Governor of Riau as a coach can implement it, so that the ASN can carry out its function to serve the community.
"This special committee is the most serious committee, because it changes one's character, of course this requires a long time, therefore, it requires the cooperation of all parties so that this can be realized in Riau," he explained.
Regarding the completion of this special committee, the Gerindra politician said that he was targeting this May to be completed and carried out in the Riau provincial government environment. Because the final goal of this committee is nothing but improving the quality of human resources, namely how the ASN can improve service to the community and be careful in working.
NEWS24XX.COM/ADV
---
---